Window Cleaning
& Power Washing
We LOVE to do your dirty work so you dont have to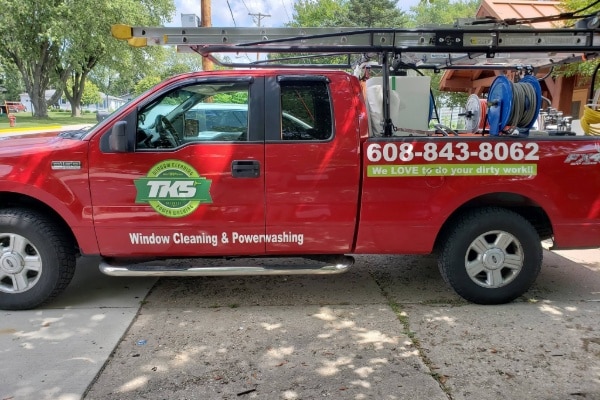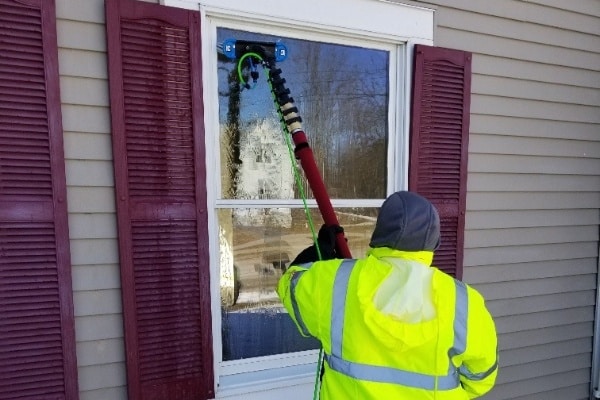 Window Cleaning and Power Washing Deforest WI
Dirty Home? Don't Have Time?
We Would Love To help You!
Don't get stressed or overwhelmed with the cleaning work at your home. With TKS Exterior Cleaning Inc, you no longer need to wash areas of your home with store-bought cleaners that offer disappointing results. Nor do you have to spend your weekends tackling your windows or gutters. We offer the best Deforest WI Power Washing services at the most unbeatable prices. Our family-owned business has served this area for years, and we have been able to transform people's homes and make their lives easier time and time again. We provide outstanding quality, excellent customer care, and low prices so you can always have a fantastic experience.
We are so glad you are here...
How Can We Best Serve You?
Click A Box To Learn More About Each Service
Working With Us Is Easy As...
If you're really interested in any of our services, just get in touch with us, and we will put together your free personalized quote. Our quotes are fast, simple, and without any obligations.
We understand how hectic life can get, so we want to make your experience with us as stress-free as possible. When you book with us, we'll complete all of the work around your schedule.
Now for the easiest part of all. There's nothing more for you to do than to sit back and relax as our team does the dirty work! Once we're done, you'll be able to fully  enjoy your fresh, clean home.
Real Reviews From Happy Customers
WHAT Your
Neighbors
ARE SAYING
Window Cleaning and Power Washing Deforest WI
TKS Window Cleaning and Power Washing did a phenomenal job cleaning the exterior of my home. Professional, effective, and courteous! Prior to the work, Tim clearly explained what he was going to do and then after the job was completed, what he did (further demonstrated in before and after pictures). TKS made my 30 year old home look new! I highly recommend TKS and will be coming back to this company when I need this service again.

Drew Whitehair
Window Cleaning and Power Washing Deforest
Tim of TKS Window Cleaning and Powerwashing did an absolutely terrific job of power washing my deck last summer. Will be having him back this coming summer to do some more work. Reliable, reasonable and a pleasure to have working on my home. Please give him a call before calling anyone else!

Joan Grootemaat
Window Cleaning and Power Washing IN Deforest WI
My wife and I built our house 24 years ago and ever since it has gradually turned green on the north side and just dirty on the other parts. I found TKS Window Cleaning and Power Washing on line and gave them a call. Tim was very congenial and up front about what he would do and the cost during our conversation. I had my doubt because a couple of years ago I tried a couple of different products and got little or no results. So I was pleasantly surprised when he was finished. The whole house looked like new siding had been applied. I would recommend Tim and his company to anyone who is experiencing the embarrassment and uncertainty about the condition of their house and what to do about it..

Dennis Socwell
We Guarantee 100% Satisfaction!
Try Deforest's Best Window Cleaning and Power Washing Risk-Free Today
Restore Your Property Instantly!
We're Comitted To Your Happiness
Super Awesome benefits for you to enjoy...
Ready To Restore Your Home?