Gutter Cleaning Madison WI
Dane County Area's
Top Rated
Gutter Cleaning
Protect Your Home with Gutter Cleaning in Madison WI
How often do you clean your gutters? How often do you check their condition? Would you know if the downspouts were becoming blocked? If it's been a while or if it's not something you do on a regular basis, then we are here to help. You see, if your gutters or the downspouts become blocked from debris, you could be in serious trouble. The overflowing water can get under your roof, cause leaks, water damage, or harm your landscape. Neglecting your gutters now can cost you a lot of stress and money in the future. At TKS Exterior Cleaning Inc, we provide professional gutter cleaning in Madison WI. Our swift and efficient services can help you save money and protect your home!
Our Madison Gutter Cleaning Services
Click A Box To Learn More About Each Service
Professional and Affordable Gutter Cleaning in Madison WI
Gutter maintenance is an effective and much-needed service. Your home needs clean gutters, and this type of service can prevent negative consequences and stress for you. However, while it's an essential service, it doesn't have to cost the earth. At TKS Exterior Cleaning Inc, we provide professional and affordable gutter cleaning in Madison WI. We want as many people as possible to be able to benefit from our expert services. When you use us, we'll over-deliver and undercharge. Our prices are unbeatable, and our work ethic is second to none.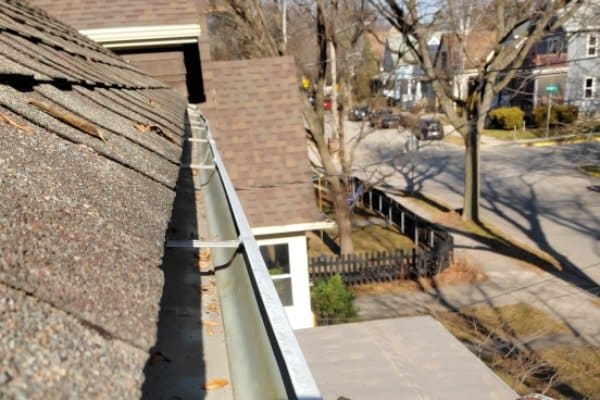 Restore Your Property Instantly!
We're Comitted To Your Happiness
Super Awesome benefits for you to enjoy...
Real Gutter Cleaning Reviews From Happy Customers
WHAT Your
Neighbors
ARE SAYING
Gutter Cleaning Madison WI
Gutter cleaning: Responsive, on-time, friendly, explained the process, finished quickly. Gutters survived the first big rain after the cleaning. No water in basement. Would use TKS Gutter Cleaning again.

Dino Bergstrom
Gutter Cleaning Madison
Tim did a fanstastic Gutter Cleaning job for us on a recent cleaning project. I met Tim when he was doing another project in the neighborhood and he was over the same day to provide an estimate to us. We got put on his schedule very promptly and he did a wonderful job getting everything cleaned out for us. Communication and follow-up was very thorough and professional. I would highly recommend Tim and TKS!

Michelle Ogilvie
Gutter Cleaning In Madison WI
It was a pleasure to have TKS Gutter Cleaning come out for gutter cleaning. The customer service was excellent! They went above and beyond to ensure I was satisfied with the quality of service. I will be using TKS again.

Syed Jawaid
Frequently Asked Madison Gutter Cleaning Questions
Our Core Exterior Cleaning Services
Ready To Restore Your Gutters?