Dane County Area's
Top Rated
House Washing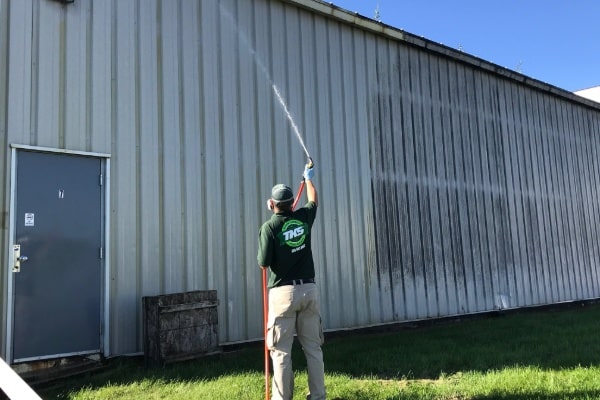 Outstanding house washing in Madison WI
When your home is dirty or discolored, it doesn't quite feel like your home. But at TKS Exterior Cleaning Inc, we're here to help fix that. During the year, your home's surface gets coated by algae, mildew, moss, and other residues. It can't be stopped, but it can be removed. We provide outstanding house washing in Madison WI that washes away all of these problems in an instant. We use top-grade equipment and skilled technicians to safely and gently clean up your home's exterior and leave it looking like your home again. There's no need to hire expensive equipment or buy disappointing cleaning solutions when you have us in charge of the job. You'll love what we do, and your home's exterior will love it even more.
Our Madison House Washing Services
Click A Box To Learn More About Each Service
Benefits of our House Washing in Madison WI
At TKS Exterior Cleaning Inc, we guarantee a safe and problem-free clean every time. Unfortunately, some companies don't have the right experience or training, and in turn, they use the wrong cleaning methods and cause severe damage to the surface, leaving you with a lot of stress and bills. However, you can use our services with confidence as we use soft washing for cleaning your home. This is a low-pressure washing method that isn't aggressive on the surface. It washes your home gently without compromising on the quality of the final results. Alongside soft washing, we also use powerful cleaning detergents that are harmless to your home, family, and landscape. Our professional house washing in Madison WI is 100% safe for your property. Additionally, if your house gets dirty within a year of our cleaning, we'll come back and clean it for free.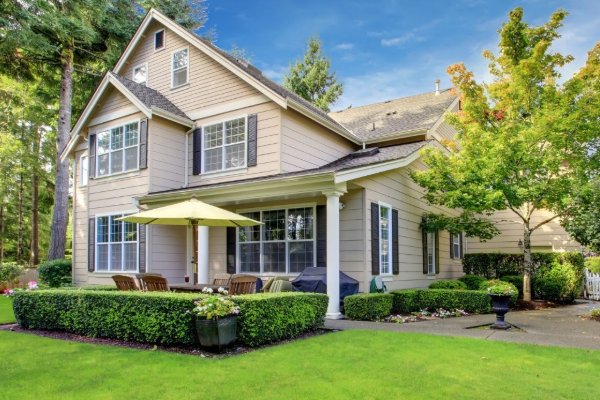 Restore Your Property Instantly!
We're Comitted To Your Happiness
Super Awesome benefits for you to enjoy...
Real House Washing Reviews From Happy Customers
WHAT Your
Neighbors
ARE SAYING
House Washing Madison
TKS House Washing Did a great job on our house in prepstation for us having it painted. If we had known it would go so well, we would've had it done a long time ago. Our house was kind of a mess from having grass blown on it from our old lawnmower, and all the grass stains were cleaned off perfectly! He even cleaned out our gutters and did a great job on that too. No complaints at all!

James Schmidt
House Washing Madison WI
What a great job Charlie did house washing our home! Lots of mold had turned our white gutters black on the outside and looked awful, but after he got done washing they were practically spotless! We never thought that would come off. VERY impressive. He went the extra mile to get every last spot clean. Was very informative, polite and willing to do whatever he needed to do to make the house look just like new, and he DID accomplish that. (Did have the leaves on some of our plants next to the house curl up & turn brown though) Customer service was excellent and got us scheduled within a wk. Rate it as an A+ job

Diane Miller
House Washing In Madison WI
It has been a month since TKS applied the External House Washing Package to.our house. The siding & gutters still look really clean compared to when I power washed the house myself. I would highly recommend there service. They arrived early which a pleasant surprise & answered all my questions.They did a House Washing great job. Thank you TKS Exterior Cleaning.

Sally Wendt
Frequently Asked Madison House Washing Questions
Our Core Exterior Cleaning Services
Ready To Restore Your Home?